27th Australia Fiji Business Forum
August 30th at the Intercontinental Sydney Hotel, 117 Macquarie Street Sydney NSW 2000 Australia
Joint Forum's spirit of Vuvale crucial to business recovery and growth in Fiji and Australia
#2022FABF Joint FABC and AFBC Press Release
We grow business and trade relations between Fiji and Australia.
To promote friendship, goodwill and understanding between the business communities of Fiji and Australia is our main mission.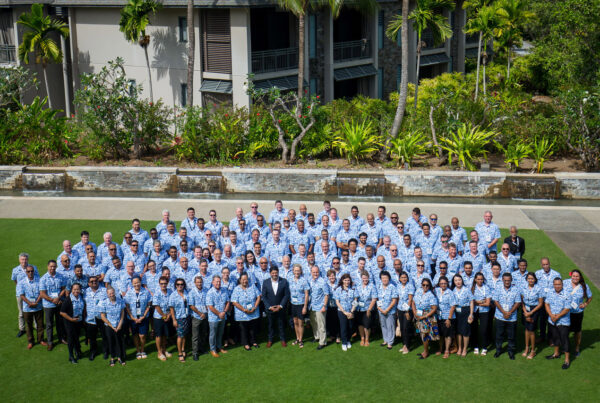 After a hiatus of two years due to the global pandemic, premiere business event the…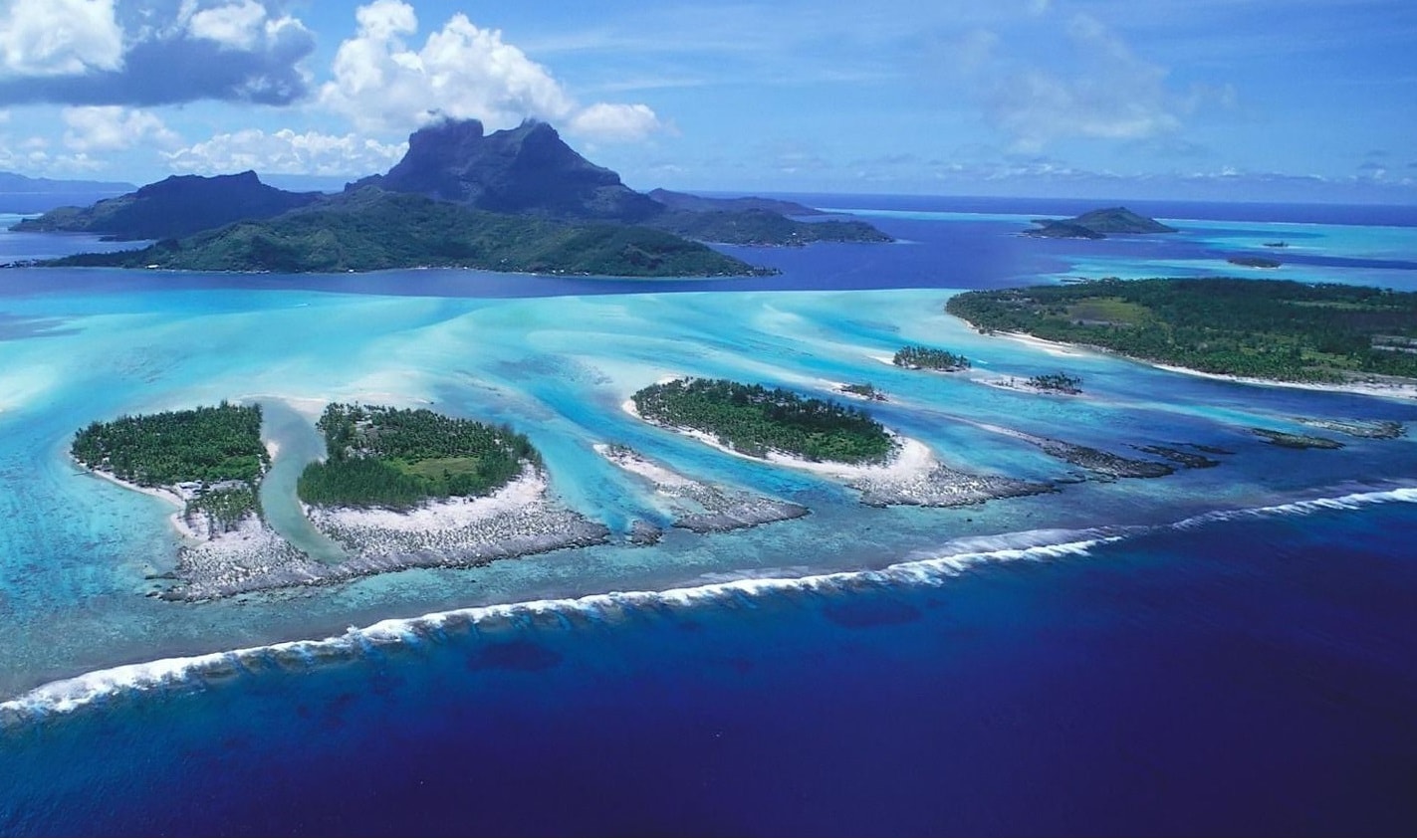 Geography
The Fiji archipelago includes more than 332 islands, of which 110 are inhabited and and additional 500 islets. Scattered across a total land area of 18,270 sq km, the two main islands are Viti Levu and Vanua Levu, comprising of 85 percent of the total land mass. The larger islands are primarily volcanic in origin and the smaller islands are mainly of coral or limestone. Currently the nation faces environmental issues like deforestation and soil erosion and in terms of land use, approximately 10.95% is allocated to arable land, 4.65 to permanent crops and the remaining 84.4% to other.
Facts
Fiji's main sources of foreign exchange come from their flourishing tourism industry and sugar.
In 1970, after over 96 years of being under the British rule, the country become independent but still remained a sub part of the British Commonwealth.
Over 80% of Fiji's current land is owned and occupied by village groups. These village groups are quite self-sustaining and tourist who decide to visit these groups must come bearing gifts of kava to present in the welcome ceremony, known as the "sevu-sevu"
Fijians were also known as very formidable warriors that helped to build some of the Pacific's finest boats in their day and time.
Location
Centrally located in the Southwest Pacific Ocean, Fiji lies just west of the International Dateline. Although the 180th Meridian passes through the Fiji Group, the International Dateline is adjusted so that the islands fall into the same time zone, 12 hours ahead of Greenwich Mean Time (GMT). Nadi International Airport is 1710 kms (1063 miles) Northeast of Sydney, Australia; 1164 kms (724 miles) North of Auckland, New Zealand; 2756 kms (1713 miles) Southwest of Honolulu, Hawaii and 3851 kms (2393 miles) Southeast of Tokyo, Japan.
Climate
Fiji enjoys a mild tropical maritime climate without extremes of hot and cold, which is one of the key reasons for Fiji's current reputation as one of the worlds most sought out holiday destination. In addition, maximum temperatures in Fiji rarely move out of the 31C to 26C range all year round. The Fijian climate also comprises of a wet season, which is normally experienced between November to April and is a direct result of the southerly wind movements of the South Pacific Convergence Zone. Catogorized by heavy and brief showers of rain, the wet season can also bring about natural disasters like Cyclone Winston or Zena.
Population
In 2017, the national Census highlighted that current population stands at 884,887, upon which 55.9% of the population resides in urban areas and the other 44.1% residing in rural areas. The median age of the population is an estimated 27.5 years, which is an indication that more than half of the age is below the age of 27.5. Of the entire population, approximately 56.8% are of a Fijian and iTuakei background, 37.5% are Indians, 4.5% are others (comprising of European, part European, other Pacific Islanders, Chinese) and lastly 1.2% are Rotuman. In terms of labour, the current labour force participation rate was valued at 57.1% in the recent census.
Australia Fiji Business Council (AFBC)
Investment Fiji
The Fiji Revenue & Customs Service
Department of Immigration
Biosecurity Authority of Fiji
Reserve Bank of Fiji
Companies office
Pacific Regional Organisations
Australian Departments and Organisations
Warwick Pleass (Pleass Beverages) – President
Vera Chute (Value City) – Vice President
Saud Minam (ANZ Bank) – Vice President
Mark Halabe (Mark One Apparel) – Treasurer
Lisa Apted (KPMG) – Immediate Past President
Kip Hanna (Westpac Bank)
Mike Towler (Performance Flotation Development (Fiji) Ltd)
Ajay Raniga (Budget Pharmacy)
Nur Bano Ali (PKF Aliz Pacific)
Vili Leqa (Pacific Coatings)
Bruce Sutton (SouthPac Advisory)
Glenis Yee (Munro Leys)
Himen Chandra (Comfort Home Furnishings)
1986-87 James Huey, Westpac
1988-89 Ikbal Jannif, Cainnes Jannif Ltd
1990-91 Don Aidney. Williams & Gosling Ltd
1992-93 Greg Blakeny, Agri Services & Consultants
1994-95 Ross Addison, Wilson Addison
1996 Kevin Dwyer, Shell Fiji
1997-98 Dhiraj Hemraj, Pricewaterhouse Coopers
1999-2000 Mark Halabe, Mark One Apparel
2001-2002 Andrew Hogg, Qantas Airways
2003-04 Martin Darveniza, Tabua Investments
2005-06 David Evans, Westpac
2007-08 Caz Tebbutt, Tebbutt Research
2009-10 Wylie Clarke, Howards Law
2011-12 Ajay Raniga, Budget Pharmacy
2013-14 Kalpesh Solanki, Ranjit Garments
2015-16 Viliame Leqa, Pacific Manufacturing Ltd
2017-18 Dave Aidney, Williams & Gosling Ltd
What our members say about us
FABC attracts high-caliber individuals and the networking is incredibly valuable. I get to meet new business contacts, exchange ideas, strengthen existing relationships and enhance our brand with members.

Lisa Apted

Partner, KPMG
My FABC experience has exceeded my expectations. I have met some great people and developed new business relationships.

Dave Aidney

Managing Director, Williams & Gosling
Being a member of FABC provides me with the information and connections that I need to expand the impact of my work. Being actively involved has been incredibly rewarding, both personally and professionally.

Saud Minam

Country head, ANZ Fiji
The biggest value of my membership in FABC is the opportunity to build relationships with many different actors in the business arena within both countries, Fiji and Australia.

Warwick Pleass

Director, Pleass Global Ltd.